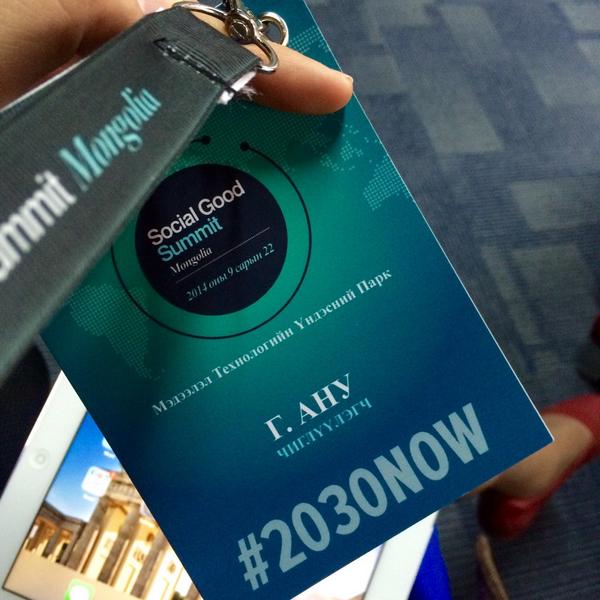 I loved these IDs. It had the attendants'
name and the agenda of the event.
Designer: Nemus.
Hello people of the internet,
I was able to go to the very first
Social Good Summit
in Mongolia last Saturday. This
United Nations Foundation
, UNDP and
Mashable
organized event that started in New York has reached more than 70 countries in its becoming. This year the UNFPA, UNDP and
CCE
along with very active and generous volunteers, they have managed to pull off the
#2030NOW
event in Ulaanbaatar successfully.
All in all, the meet-up was made up with one main speaker and 4 panel discussions each with its own speaker. I was one of the moderator of the four panel. The panels were all connected to how information technology can improve with Social Enterprise, Women, Democracy etc. I believe the declaration we all came up with from the panels were very well rounded and doable in until the year of 2030. (read the declaration in Mongolian here)
It was my first time to be moderating any panel, and I think it went very well judging by the people's reaction and organizers comments, which is always nice. Glad that hours of research and late night logging in to the New York event on the previous day. And I hope my effort was well received. Looking forward to the realization of the declaration and getting involved in more of these types of events.
Cheers,
- Anu